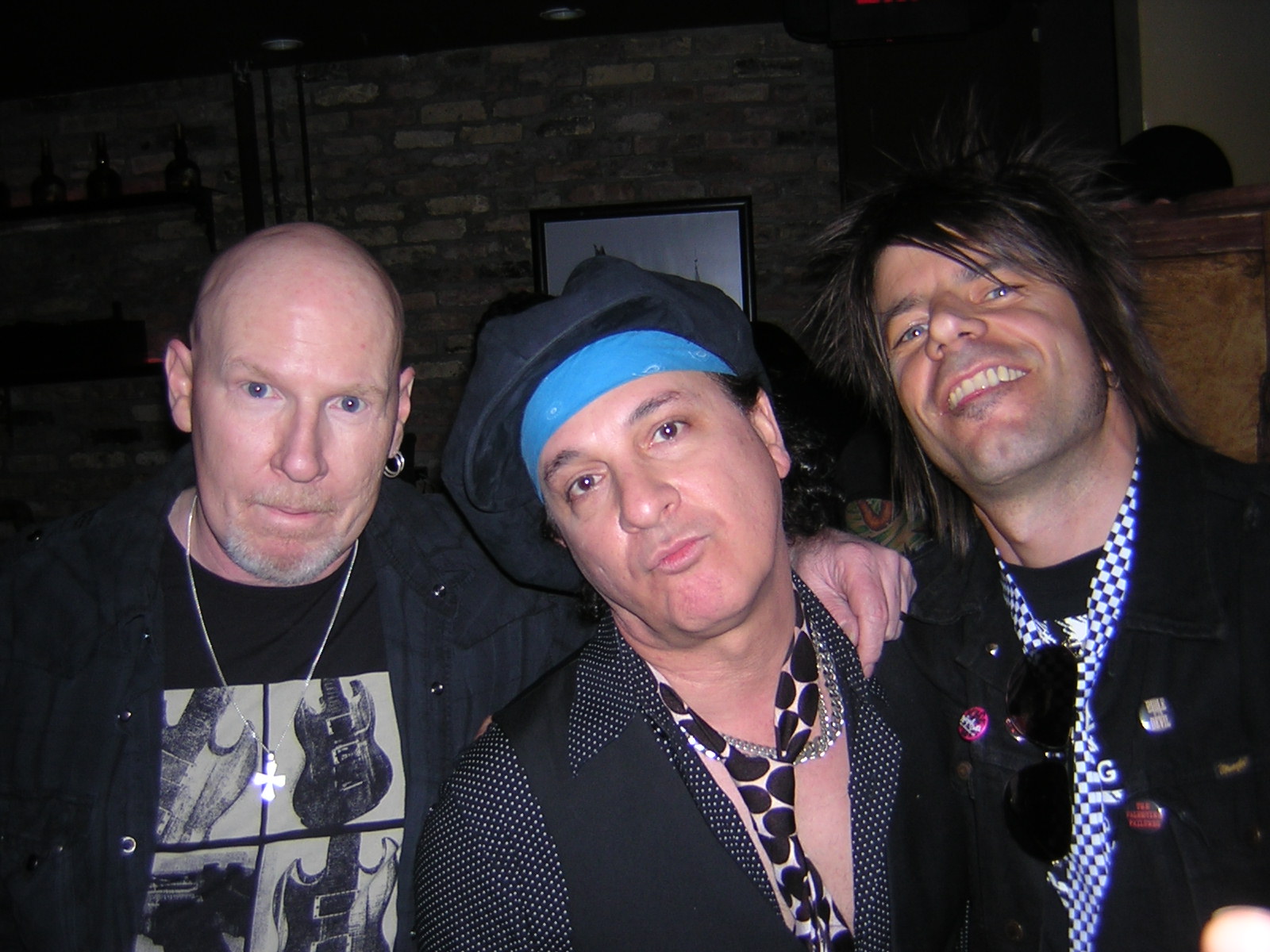 When news broke last March that legendary punk guitarists Sylvain Sylvain and Cheetah Chrome would debut their new band, The Batusis, at a small Austin club during SXSW, the buzz in the alleys could have wakened Thunders and Stiv.
The downside of this historical first gig was that it took place during SXSW. From the band's perspective, you couldn't ask for greater hype or visibility. Local fans of the New York Dolls and Dead Boys, however, would be about, oh, $150 shy of an official SXSW admission wristband. Hmm … How to get in?
Considering this was a damn-the-torpedoes, must-see gig, I starting digging through email addresses and soon found band connections in the U.S. and U.K. (names are withheld to protect the guilty). Promising I'd been assigned to review the gig for Britain's mighty Classic Rock magazine (true!), I was told to meet a guy in the alley behind the club where I would suddenly be "employed" as The Batusis' "driver." With my new identity secured, I walked into the club, introduced myself to the door guy and watched as he crossed "my" name off the list. Hell yeah, L.A.M.F!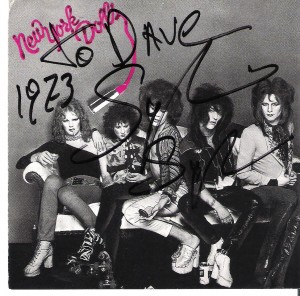 Next stop was a dark corner near the stage where I found Syl and Cheetah lurking among their gear. Handshakes and hellos ensued as both got a laugh out of meeting their "driver." Moments later, The Batusis turned the club into CBGB's while blasting "Jetboy," "Trash," a crushing "Sonic Reducer" and tracks from a great new, self-titled EP.
To be fair, the club didn't appear to be at capacity and may have been accepting a reasonable cover charge at the door (I had my nose pressed against Syl's Les Paul so looking back was not an option). Most punks in Austin probably (rightfully) assumed admission was Mission Impossible during SXSW and instead stumbled off to another crusty dive where the Lone Stars were fast and loose.
Walk-up admission will again be a high-stakes gamble when The Batusis returns to ATX (that's Austin for all you tourists) Dec. 9 backed by former Blackhearts bassist Sean Koos and drummer Lez Warner from The Cult.
Again, the buzz is already brewing and again the band is playing a club (Lovejoy's) that will likely prove way too small to accommodate such legendary punk-rock royalty — especially when there is no fear of the SXSW deterrent. Hell, maybe you can pass yourself off as the band's "driver." Good luck.