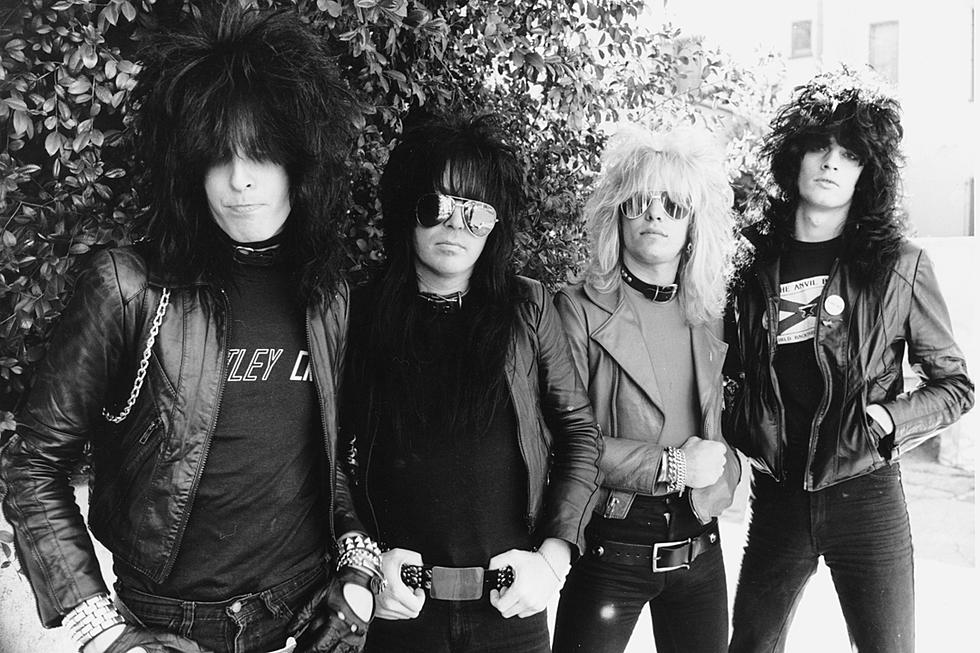 By Metal Dave
I recently rediscovered my long-lost, 1999 interview with Nikki Sixx while digging through a box of old newspaper clippings (anyone remember newspapers?). I decided to post the text verbatim as it appeared in the San Antonio Express-News on March 5, 1999.
The new Crue revue?
Notorious band older, wiser, but not calmer
By David Glessner
Special to the Express-News
Why settle for wine, women and song when you can have Jack Daniels, "Playboy" Playmates and heavy metal? For Motley Crue, that question was a no-brainer until maturity and the law rerouted their life in the fast lane.
"I've still got my edge, but I'm not knocking people out in hotel lobbies or chatting up some drunk chick who can't put two words together," says 40-year-old bassist Nikki Sixx.
"Winning is my main prerogative now. I don't want to become (Motorhead frontman) Lemmy and be an overweight, wrinkled alcoholic. I'll still cut your throat, but now I need a reason besides you looking at me wrong."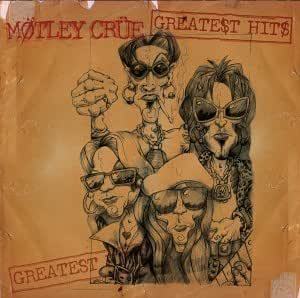 Amazingly still intact after a heroin overdose that required an adrenaline shot to the heart, Sixx, drummer Tommy Lee, guitarist Mick Mars and vocalist Vince Neil bring their "Greatest Hits" tour to the Majestic Theater on Tuesday. Just don't' call it a throwback to the 1980s hair-band heyday.
"We're not a revival and we're not here to save a style of music," Sixx says. "We don't want to tour with Def Leppard. We'd rather tour with the Ramones or Iggy or Manson or Korn. It's not about a period of time; it's about bands you respect."
"Greatest Hits," which features the return-to-form new tracks "Bitter Pill" and "Enslaved," was released on the band's own Motley Records following an Elektra Records catalog that sold more than 20 million copies of essential Crue albums such as "Too Fast For Love," "Shout at the Devil," "Theatre of Pain," "Girls, Girls, Girls" and "Dr. Feelgood."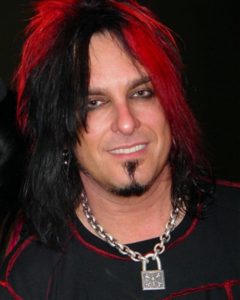 "(Elektra) made us sign a non-disclosure agreement, so we can't talk about (the messy split)," Sixx says. "They probably don't want other bands like Metallica to know about the position we were put in."
Another heated battle that's starting to cool is the tabloid blow-by-blow between "Playboy" superfox Pamela Anderson Lee and her estranged Crue drummer husband, who was recently released from prison after a stint for spousal abuse.
How does the drummer from hell avoid the law while touring with the band that redefined debauchery?
"It's no harder for him than it is for the rest of us," says Sixx, husband of "Baywatch" babe Donna D'Errico and father of four. "In a way, we're all in the same position, whether it's marriage, parole or family. For me, my family situation is simple; it's all about righting the wrongs that I experienced as a kid when my father abandoned us. I was living with prostitutes when I was 13."
Formed in 1981 by high school truants Sixx and Lee, Motley Crue became a must-see live act in Los Angeles after recruiting Mars and Neil. Decked out in enough trashy makeup and fishnet to pass for Hollywood hookers, the tattooed hooligans put sleazy tales of street life to a raw, garage-band beat that was the punk-rock flip side of Aerosmith, KISS and T. Rex.
Among the shaggy-haired copycats that would be inspired by the Crue were Sixx's then-girlfriend Lita Ford and roommate Robbin Crosby of Ratt.
By 1984, Motley Crue's legendary tour with Ozzy Osbourne spawned more wretched excess than a million Mardi Gras. Trashed hotel rooms, drunken punch-ups, sordid sex tales and general mayhem were just another day at the office.
A year later, the party was briefly interrupted when Neil faced manslaughter charges for a car wreck that claimed Hanoi Rocks drummer Nicholas "Razzle" Dingley.
"It was devastating,'' Sixx says of the hell-raising years. "There were overdoses, seizures, ambulances. A lot of people around us died. A lot of people contracted HIV. In the beginning, it was exciting; then it was decadent and then it was just devastating."
The circus rolled on with the release of "Girls, Girls, Girls" and "Dr. Feelgood," but tensions within the band eventually forced Neil into an ill-fated solo career. The remaining Crue hired vocalist John Corabi and recorded 1994's "Motley Crue," which became a bargain bin mainstay in the era of grunge over glam. Neil was brought back for 1997's experimental "Generation Swine."
"We lost some fans with 'Generation Swine,' but it's what we had to do at the time," Sixx says. "This is a diverse band. We can't worry about the gatekeepers and critics because they're all negative anyway."
Along with the sideline projects, such as his Americoma record label and Outlaw clothing, Sixx is looking forward to a Motley Crue biography, the re-release of the Crue catalog on Motley Records and the release of his "1958" solo album."
"'1958' started as a songwriting experiment with David Darling of the Boxing Ghandis," Sixx says. "It's a cross between U2's 'Zooropa' and David Bowie's 'Diamond Dogs.' It's very stream-of-consciousness and hypnotizing. It'll be out later this year."
While not quite the heathen of years past, the eternally cool Sixx is still an anarchist at heart.
"I walk down the street and I don't conform," he says. "I carry a certain pride with that. I recently visited my 15- and 16-yeard old cousins in Seattle and they asked me if I ever heard of (popular fashion designer) Tommy Hilfiger. I'm sitting there with fire-engine red hair, boots and bell bottoms with crosses sewn into them. I pride myself on having the (guts) to be an individual."