Santa hasn't been caught cranking King Diamond's "No Presents for Christmas," but I'm still convinced Old Saint Nick has a naughty weakness for heavy metal. How else do you explain Ronnie James Dio's early years as an Elf? Doh!
Lame holiday humor aside, 2Fast2Die is happy to share the very best heavy metal gift bag your favorite headbanger could possibly hope to pillage. It comes courtesy of ChipsterPR, whose year-round roster of all things heavy metal is the next best thing to guzzling eggnog with Lemmy.
So, in the interest of lightening Santa's load — and sparing him from the guilt-ridden career suicide of transporting the devil's contraband – 2Fast2Die cuts out the middle man and takes you straight to the source for all your hard-rocking, heavy metal gift-giving.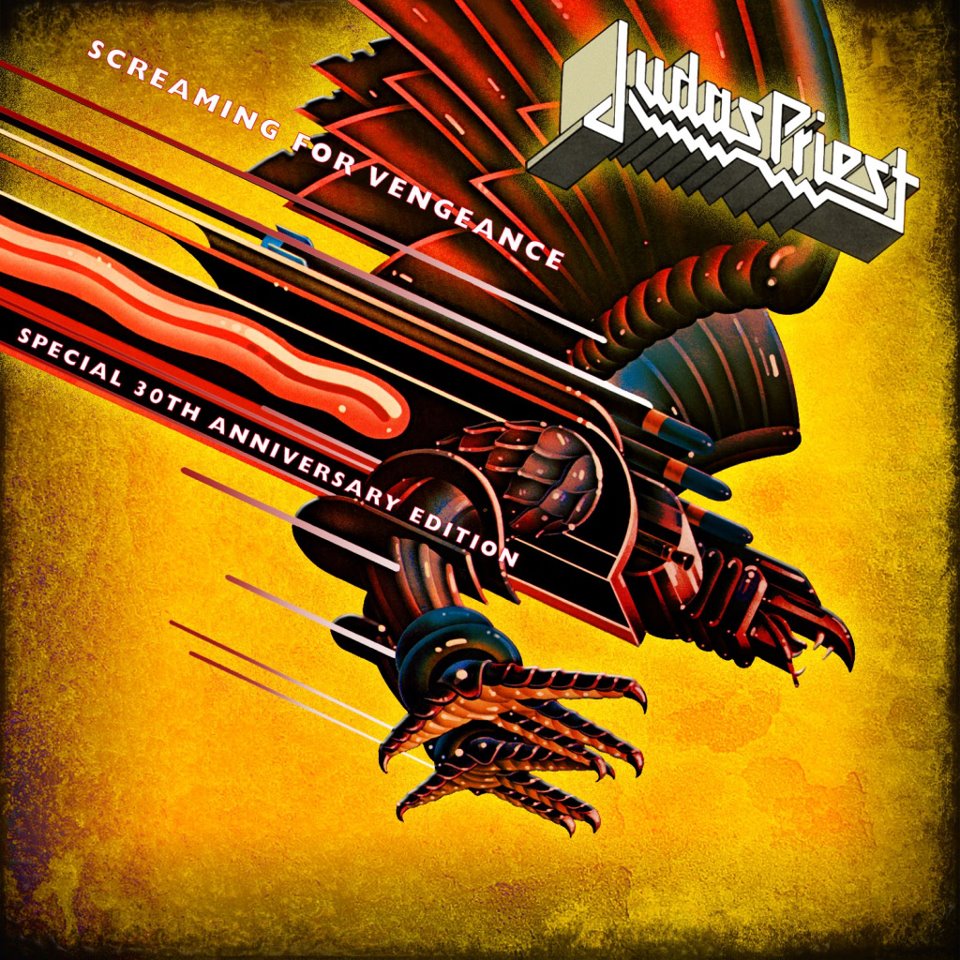 JUDAS PRIEST
How do you improve a masterpiece? If the work in question is the flawless 1982 Judas Priest classic, "Screaming for Vengeance," you repackage it on its 30th anniversary and include not only the re-mastered original album plus bonus tracks, but also add the long-awaited Judas Priest concert DVD taken from the May 29, 1983 US Festival filmed in front of 350,000 screaming fans in San Bernardino, California.
As for the bonus tracks, Priest includes the rare, non-album song, "Prisoner of Your Eyes," and live versions of "Electric Eye," "Riding on the Wind," "You've Got Another Thing Coming," "Screaming for Vengeance" and "Devil's Child" — all of which were recorded at a September 1982 tour stop in metal-crazy San Antonio. Adding eye candy to the ear-spank is a photo booklet by Mark Weiss and sleeve notes written by "That Metal Show" co-host and longtime, rock radio personality, Eddie Trunk. To buy or learn more, go here.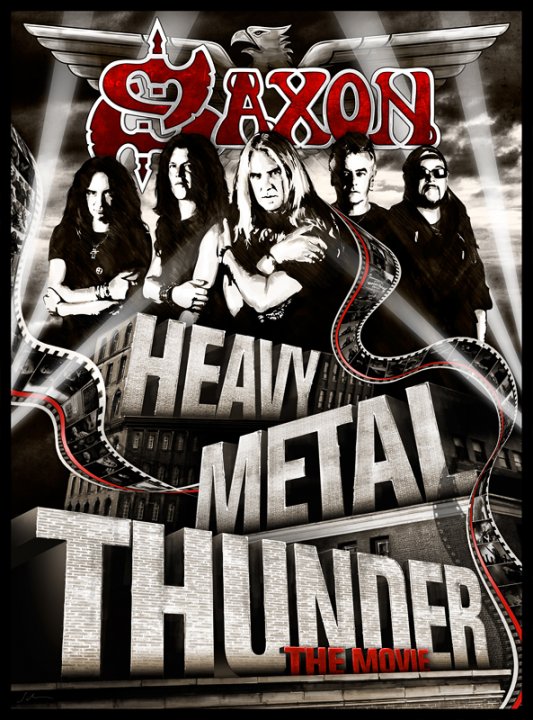 SAXON
The glorious power of the holiday season takes a royal new twist as British metal legends Saxon celebrate the international release of "Heavy Metal Thunder – The Movie." Wonderfully unfiltered and intimate, the double-disc DVD tells the story of Saxon along with bonus features, including a full-length performance from April 23, 2008. Riveting, honest and including the frank memories of every musician who has played in the band, "Heavy Metal Thunder," retraces the history of Saxon, from frontman Biff Byford's teenage years in the coalmines of Yorkshire through Son Of A Bitch (the first incarnation of Saxon) and onward to top 10 hits and world tours.
A working class triumph showcasing every facet of Saxon's journey, "Heavy Metal Thunder" explores the true characters who make up the band — and despite the ongoing problems between the Byford/Quinn and Oliver/Dawson parties, everyone tells the full, unedited Saxon story with heartfelt honesty and integrity. "We do have a great legacy," Byford says, "whether you joined the band in 1994 or (as) an original member." To buy or learn more, go here.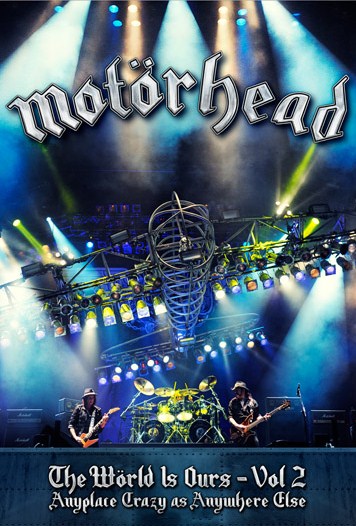 MOTORHEAD
Motorhead will never stand accused of reinventing the wheel and for that we can thank them profusely. In what amounts to a near-carbon copy track listing of their previous release, "The Wörld Is Ours – Vol 1 – Everywhere Further Than Everyplace Else," Lemmy, Mikkey and Phil offer the cleverly titled follow-up, "The Wörld Is Ours – Vol 2 – Anyplace Crazy As Anywhere Else."
Like its sibling (identical twin?), "Anyplace Crazy" is an audio/DVD combo packed with loud-n-live tracks from "The Wörld Is Yours" tour, including the triumphant 2011 Wacken headline appearance as well as highlights from the Sonisphere and Rio shows. Call it more of the same if you must (although the audiences and DVD viewings differ), but any headbanger worth his/her denim knows a Motorhead repeat is a helluva lot better than a new album of turds by your former favorite band. To buy or learn more, go here.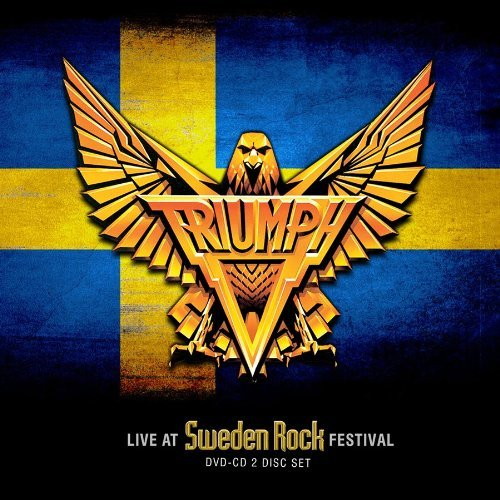 TRIUMPH
It seems only fitting that Santa's goody bag offers something from the Great White North. After 20 years apart, Canada's famed power trio, Triumph, reunited at the Sweden Rock Festival on June 7, 2008 and captured the event as "Live at Sweden Rock Festival."
The set consists of a DVD and CD (both featuring identical track listings) and features all of the Triumph classics, including "When the Lights Go Down," "Lay It On the Line," "Never Surrender," "Magic Power" and "Fight the Good Fight." Bonus features include the onsite Triumph press conference, a behind-the-scenes peek at the festival, a photo gallery and a full-color, 18-page booklet, including lyrics, credits and photos. Take off, eh! To buy or learn more, go here.
DIO
You wanted the "Beast," you got the "Beast!" Hot on the cloven hooves of "The Very Beast of Dio" comes a second volume of Dio tracks fittingly titled, "The Very Beast of Dio Vol. 2." The 17-track CD picks up where the first volume left off, namely from 1996 onward. In addition to latter-day Dio numbers such as "Killing The Dragon," "Push" and "Fever Dreams," the compilation also adds several rarities including "Electra" (which previously was only a part of the ultra-rare "Tournado" box set), "Prisoner of Paradise" and "Metal Will Never Die."
Also included are liner notes by Dio friend and 2Fast2Die hero, Eddie Trunk. Oh, and if the front cover painting looks familiar, that's because it was done by artist Marc Sasso whose previous credits include Dio's "Killing The Dragon" and "Master Of The Moon" album covers. Horns up! To buy or learn more, go here. For more Dio music and info about all-star tribute band, Dio Disciples, go here.
SHADOWSIDE
Proving that melodic metal is not exclusive to beer-burping dudes, she-devil siren Dani Nolden leads Shadowside into the fray. Hailing from Brazil and already critically acclaimed, Shadowside survived a tour with WASP and is ready to stomp the world with new album, "Inner Monster Out." To buy or learn more, go here.
BELOW: Watch Judas Priest on the brink of worldwide superstardom at the 1983 US Festival — and then go buy your favorite headbanger a coal-crushing holiday gift at www.chipsterpr.com
[youtube 6U9PPcwgeDs]