2Fast2Die Note: As Motley Crue threatens to uncork some raunch-n-roll debauchery in San Antonio June 9 at the AT&T Center with special guests Poison and the legendary New York Dolls (get there early!), I decided to dig up a few of my previous interviews with rock's most notorious dirtbags. The Crue's current setlist is reportedly chosen by fans, which means the band will be playing songs they haven't played in 20 years, according to a press release. Also, Tommy Lee's drum solo will reportedly incorporate a roller-coaster loopty-loop that would leave lesser freaks reaching for the barf bag. Concert ticket info is here.
Having just read Vince Neil's autobiography, "Tattoos & Tequila," I will now see Motley Crue through different eyes. To be perfectly blunt, and perhaps not surprisingly, Vince hates his band mates and views the Crue as a marriage that continues for the sake of the kids.
He's felt betrayed by his buddies since his 1984 car wreck that killed Hanoi Rocks drummer, Nicholas "Razzle" Dingley. In his time of need for support, his Crue mates continued to party balls while leaving Vince to deal with his own legal drama. He also considers Nikki Sixx and Tommy Lee to be paparazzi sluts while Mick Mars is just a quiet oddball with no apparent loyalty one way or the other.
The book has plenty of faults, not the least of which is Vince giving other people time to tell their side of the story. Other voices are fine as long as they don't repeat Vince's exact same story (Hello, Mr. Editor??). You also learn that Vince is oddly insecure considering his occupation (he's on his fourth marriage because he can't stand to be alone).
I can't really recommend the book unless, like me, you're a hardcore Crue fan and have to read every word ever written about the band ("The Dirt" and "The Heroin Diaries" are still the best rock books EVER written).
If you're going to an upcoming Crue concert, just know that the onstage bravado and camaraderie are fake — just like they are with every other arena-sized band that's been around for decades. We want to imagine our rock heroes as the ultimate party buds, but at the end of the day, they're sick of each other's shit and they have MEGA-bills to pay. Sorry to burst your bubble, but I can appreciate both sides of the story. And I can still appreciate the Crue.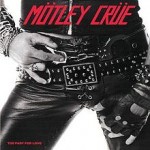 Enough of me, here's the 1999 Vince Neil interview I promised as it originally appeared in the San Antonio Express-News ….
By David Glessner
Special to the Express-News
From car crashes and overdoses to assaults and jail time, there's never a dull moment in the Motley Crue camp.
The latest bombshell dropped last May when drummer and fan favorite Tommy Lee quit the band for a new musical direction and another chance to reconcile with supermodel wife, Pamela Anderson, following his jail stint for spousal abuse.
"We were all bummed that he wanted to leave," said vocalist Vince Neil from a Pittsburgh hotel room. "He decided to leave for another type of music. Rap and hip-hop is where it's at for him. We told him he didn't have to leave the band to do a solo record, but you can't keep someone around who doesn't want to be around."
With Lee devoted to his rap- metal project Methods of Mayhem, the Crue hired former Ozzy Osbourne drummer Randy Castillo, a friend of the band and timekeeper for Neil during his solo tours. Castillo, Neil, bassist Nikki Sixx and guitarist Mick Mars bring their "Greatest Hits" tour to the Freeman Coliseum tomorrow. Expect a heavy dose of classic Crue in all its sleazy glory. What happens beyond that is anyone's guess.
"I really don't remember," Neil said when asked about the simulated sex act that was the talk of Alamo Town following the Crue's performance in the Majestic Theater in March. "We have a couple of female dancers that can get pretty rambunctious."
"Rambunctious" is one of the milder adjectives that could be used to describe Motley Crue. Since forming in Los Angeles at the dawn of the '80s, Motley Crue redefined rock's bad-boy image while selling millions of copies of "Too Fast for Love," "Shout at the Devil," "Girls, Girls, Girls" and "Dr. Feelgood."
Along the way, there were enough trashed hotel rooms, sex romps and empty bottles to make Led Zeppelin's legendary parties look like community service.
"Yeah, we pissed off a lot of parents," Neil laughed. "We're coming out with a book called 'The Dirt' and it's a complete tell-all. There's been so many years of nutty (stuff). Man, there's so many (outrageous) episodes."
One episode Neil would just as soon forget happened in 1984 when he and drummer Nicholas "Razzle" Dingley of Hanoi Rocks hopped into Neil's Pantera sports car for a run to the liquor store. Razzle and the Pantera never came back, and Neil was charged with vehicular manslaughter. He also paid $2.6 million to the injured victims in a second car. The cryptically titled "Theater of Pain" album was suddenly in jeopardy.
"Man, I don't know where to start," Neil said, when questioned about his brushes with death (Sixx cheated a near-fatal overdose in 1987 and Neil later lost his 4-year- old daughter, Skylar, to cancer) "All these events affect you in different ways. The toughest thing was the loss of my daughter. I try to make her proud, because she's still my daughter. I raise money for children's cancer research and giving in her name makes me happy. Life is not all mansions and limos and parties."
After a decade of chasing skirts and shots of whiskey, Neil and the Crue parted ways in 1992. The band claimed Neil was devoting too much time to racecar driving, while the singer pointed to inflated egos and artistic differences. Both camps suffered as Neil went solo and the Crue continued with vocalist John Corabi.
"We both continued playing the same style of music, so it was only a matter of time until we got back together," Neil said, adding that time had healed old wounds. "I wouldn't trade the (solo) experience for the world, though, 'cause it taught me a lot about the business I'm in. When you're solo and it's your band, you're completely immersed in it. It's gonna be an awakening for Tommy when he's putting people on salary, handling a budget, working out production, videos, photo shoots and everything else."
Lee's departure is especially hard for Neil since the two have a long history together. "You've gotta remember I went to high school with Tommy," Neil said. "He was actually in (Neil's band) Rock Candy for a while. I lived with him when I was 16. Motley basically came together 'cause my buddy Tommy said, 'This is Nikki, this is Mick and we got a band. You wanna sing with us?'"
BELOW: Something classic and something new featuring Vince Neil.