As a lifelong KISS fanatic, my interviews with Gene Simmons and Paul Stanley have always ranked among my highest honors. These are the rare interviews where I catch myself awestruck just realizing my childhood heroes have called my home phone. Really? Wow! Even my parents have to admit it's pretty cool that their little KISS hellion pursued his fandom to the point of interviewing the Gods of Thunder.
Thrilling as our chats have been, you can't escape the agendas of Simmons and Stanley. Every idiot in the world knows these two guys are the ultimate self-promoters, so while the conversations are fun and wrestled as much as possible into unscripted territory, you can't avoid the underlying sense that Simmons and Stanley are semi-rehearsed, rarely off-the-cuff and always geared toward the latest, greatest, biggest, whatever.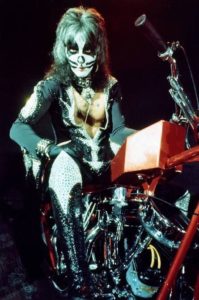 Talking to Peter Criss in 2003, on the other hand, was much more spontaneous and unguarded. Unlike Simmons, Criss does not live the dual life of a mega-celebrity, media mogul and reality TV star. Unlike Stanley, Criss seems more comfortable going off script and offering Happy Hour glimpses into his shortcomings and quirks. In a sense, Criss has less to lose so maybe he's less concerned with protecting his image and brand.
I suppose when you're steering the ship, it's hard to let go of the wheel. But when you're simply along for the ride, you just relax and enjoy the breeze.
Here then is the "Cat Man" born Peter Criscuola shooting the breeze with yours truly. These excerpts come courtesy of Peter on tour with KISS for a second time in 2003 following the original reunion tour in 1996 (obviously, this second stint was short-lived as Criss has long been replaced by on-again, off-again drummer, Eric Singer). Now, if only Ace would call!
Recalling on-stage mishaps
"My worst (onstage mishap) was at Madison Square Garden, which is my home! I was just dying to finally be playing there and I got hit in the eye with an egg. It was coming from a distance, man, and it hurt! It was all over my drums and I was furious. That was back in the day and it was very insulting (laughs)."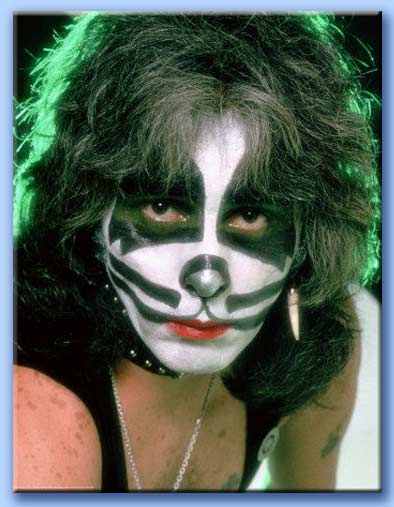 "(Another time) Somebody threw an M-80 (onstage) back in '75 or '76. It bounced off my cymbal and literally blew me off my drums. I remember waking up in an ambulance. I could see people talking to me, but I couldn't hear them. Eventually, the voices got louder and they said, 'Are you OK?' I said, 'I'm fine.' So, I went back and did the show (laughs). I was lucky it didn't blow my freakin' face off!"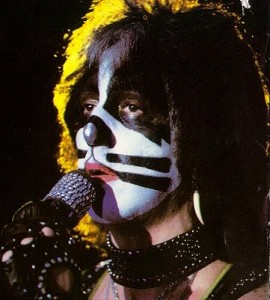 On his signature vocals on the massive KISS song, "Beth"
"We still do ('Beth') every night and it's still a major tune. I'm glad we didn't put it aside. It won a People's Choice Award and it got us airplay, which we never got. We were never played on the radio. They hated us. After 'Beth' we were on the radio."
On touring without original KISS guitarist Ace Frehley
"(Gene and Paul) told me they asked (Ace) to do (the tour) and he didn't want to. I'm sure he has his own reasons, but I love Ace and will always love Ace."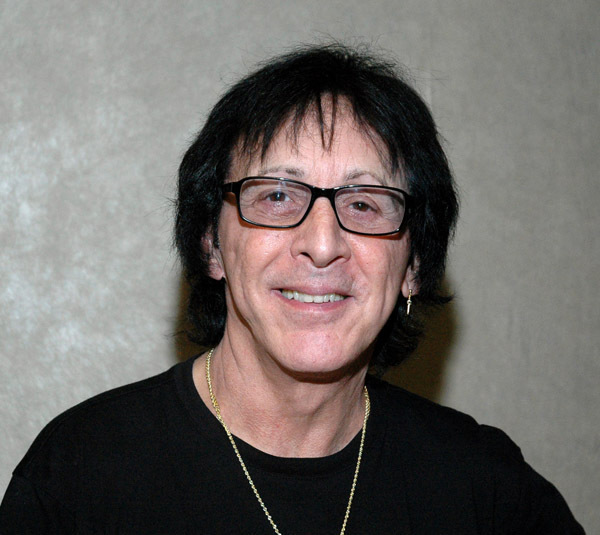 On Frehley's replacement Tommy Thayer
"He's really doing a great job. I'm up there with him every night and I watch him, and if anyone's going to do the Ace man, this guy's really got it down. Sometimes I close my eyes and it sounds like Ace at certain parts of the night. No one I ever heard got that close to (Ace). The fans seem to be accepting it. Not all of them, because I get a lot of e-mail on my site and it's not all good, but there is some good, too."
On drummer Eric Singer who replaced Criss and continues as a permanent member of KISS
"So many people come and go in this band. They decided to put (Singer) up there in my makeup and I don't think the fans liked it. I think the shows were already booked and I guess (Simmons and Stanley) were cornered and had no other choice. I'm a really straight shooter. I'm too old for this (bickering). I know where I stand in this crazy planet that we live on. All that stuff is meaningless."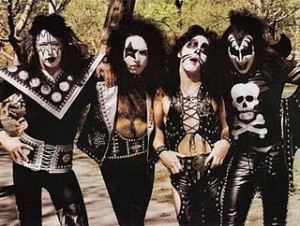 On KISS opening for Aerosmith rather than headlining on the 2003 tour
"I don't have an ego, man. This one is about me and the fans. I just want to say thank you and not leave the way I left last time. I don't really care as long as I get up there and kick your (butt) and everybody has a great time."
PS. Here's a bit of 2Fast2Die Peter Criss trivia for ya: Did you know late New York Dolls drummer Jerry Nolan served as Peter's best man when he married Lydia Criss in 1970? True story. There's a book about it, too. Look it up or stay tuned and maybe one day I'll share my interview with Lydia on 2Fast2Die.
BELOW: Peter's most famous vocal is the ballad "Beth," but he also sang lead on a handful of early KISS tunes including this gem, "Black Diamond," and the 1976 ballad, "Hard Luck Woman."