By Metal Dave
I still get bats in my belly knowing I talked to Ozzy Osbourne. Hell, he even tried his best to talk back! God love him.
Making the conversations even more interesting was the fact that on both occasions, I was interviewing Ozzy for the San Antonio Express-News. Remember the Alamo? Duh!
On the eve of his upcoming January 24 concert in Alamo City, I take you back to 2006 when I first had the great pleasure of deciphering the heavy metal madman's muttering mumbo jumbo.
As you will read, the Oz man requires a fair amount of censoring since F-bombs are frowned upon in a family newspaper. In hindsight, the parenthetical "expletives" add a certain comedic flavor to the text. Think of them as the printed version of the ubiquitous bleeps you hear 24-7 on reality TV.
Oh, and lest ye think I'm poking fun at the almighty Prince of Darkness, I can tell you the conversations were truly a (expletive) honor. I'm (expletive) serious, man!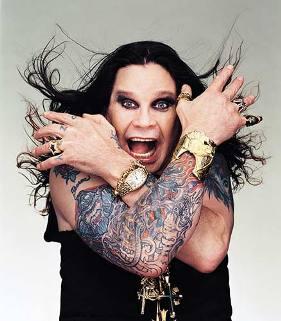 OZZY'S BACK: Singer Makes Up For Lost Time in S.A.
by David Glessner
Special to the Express-News/07/07/2006
Drunk and disoriented in 1982, Ozzy Osbourne committed the ultimate sin when he staggered onto sacred San Antonio turf and relieved himself on the Alamo cenotaph.
"People laugh and joke about it, but I disappointed a lot of my fans and made a complete (jerk) of myself," the singer says in his familiar British mumble. "(City officials) wouldn't allow me to play there for a long time. I'm at peace with myself. I wish the rest of the (expletive) world would (get over it)."
Calling from a tour stop in Seattle, the 57-year-old heavy-metal iron man has been allowed back in San Antonio since 1992. Following a 10-year banishment and a $10,000 goodwill check made out to Alamo caretakers, Osbourne has returned in recent years to sing with his legendary band, Black Sabbath. Tuesday, John Michael Osbourne rips through a solo set at the Verizon Wireless Amphitheater when he appears as the second-stage headliner at his namesake heavy metal tour, Ozzfest.
"I began to feel like a mouse on a wheel," he says, referring to recent Black Sabbath reunion concerts. "I wondered if it would be possible to take a year off and just concentrate on writing great new songs. (Wife and manager) Sharon said, 'You've got to do some shows (because) it's called the (expletive) Ozzfest, ya know?' It's like going to Barnum & Bailey and finding out they ain't there. I ain't complaining. I could be (expletive) working on a road gang digging holes."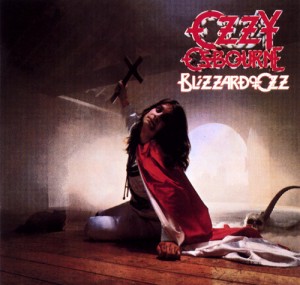 Asked why San Antonio is one of only 14 cities where Osbourne will perform this year, the wizardly Oz says he's making up for lost time.
"Everybody else in this country has seen a lot of (solo) Ozzy Osbourne except (San Antonio) because of the Alamo incident back in the (expletive) Dark Ages," he says. "I like San Antonio very much.
"I no longer drink, so you ain't gonna get me (urinating) on walls; I no longer take dope, so you ain't gonna get me acting (expletive) crazy. I'm naturally (expletive) crazy so I don't need anything else. I'm (expletive) nuts!"
As always, Ozzfest offers two stages of established and upcoming metal bands. In recent years, big-name artists have headlined the Second Stage, which was traditionally used as a proving ground for upcoming bands.
"Rob Zombie did it last year and he said it's (expletive) amazing," Osbourne says. "I like to be in the midst of it all, ya know? I ain't saying the big stage ain't great, but you're (expletive) five miles from the audience?"
If not for Sharon, Osbourne might be six feet under the audience. After rising to fame in the 1970s with Black Sabbath, Osbourne was fired in 1979 for his constant drugging and boozing. Wasting away in a filthy Los Angeles hotel room, Osbourne was speeding down the highway to hell when Sharon arrived to rekindle his creative fire.
"I was doing loads of coke, loads of booze, smoking my brains out and she said, 'If you get your act together, I'll manage you,"' Osbourne says. "I thought it was all over, ya know? Shortly after that, I fell in love with her and we never looked back. We've had our ups and downs along the way, but so does everybody else. I absolutely love my wife."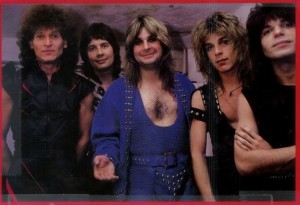 Going through changes, but still fairly snowblind, Osbourne launched his solo career with the 1981 album, "Blizzard of Ozz." Biting off more than he could chew, a drunken Osbourne ruffled feathers and soared into infamy when he used his teeth to decapitate a live dove during a business meeting with record company executives. Fortunately, the madness was matched by impressive music thanks in part to the extraordinary guitar prowess of former Quiet Riot kid Randy Rhoads.
"I was absolutely (expletive) three sheets to the wind," Osbourne says recalling his first meeting with Rhoads. "I thought I was hallucinating. I went to this little studio, sat on the couch and went unconscious. What brought me around was (Rhoads) asking, 'What do you want me to play?' I said, 'Play anything.'
"It was mind-blowing. I told him to come around tomorrow and I'd be sober. The first song we wrote together was 'Goodbye to Romance."'
Sadly, Rhoads was killed in a plane crash while touring to promote Osbourne's follow-up album, "Diary of a Madman." Tragedy and loss, however, were offset by commercial gains and more outrageous headlines when Osbourne bit the head off a live bat during a 1982 concert in Des Moines, Iowa. Mistaking the tossed-up critter for a rubber replica, Osbourne beheaded the bat and was quickly rushed to a nearby hospital for a painful round of rabies vaccines.
"I'm fed up with talking about it," he quickly snaps.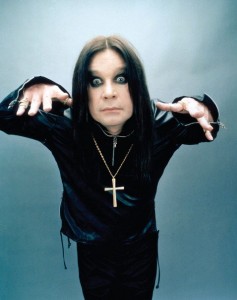 Bat breath and boozy behavior notwithstanding, Osbourne's musical output was flying high again. By the end of the 1980s and into the early 1990s, the wild-eyed madman was a revered icon who helped launch the careers of upcoming metal hellions such as Mötley Crüe, Metallica and Korn.
The crazy train gained even more steam when engineers at MTV suggested a dysfunctional reality show, "The Osbournes." Bleeping into American living rooms in 2002, the ever-present cameras turned the self-proclaimed Prince of Darkness into a hapless household name.
Earlier this year, Osbourne and his Black Sabbath band mates were finally inducted into the Rock and Roll Hall of Fame. By all accounts, the acknowledgement was too little, too late considering Sabbath's pivotal role in defining metal.
"That was my fault," Osbourne says of the delayed induction. "Every year for (expletive) 10 years we'd be on the list and never got picked. So I wrote a letter and told them not to bother putting our (expletive) name on the list. It's so pathetic. But then I was thinking it's not up to me (to reject the nomination). I was a member of a band and there was three other guys to think about. I agreed in the end. Sting came up to me and said, '(Expletive) hell, it's about time!"'
Amen, Ozzy.