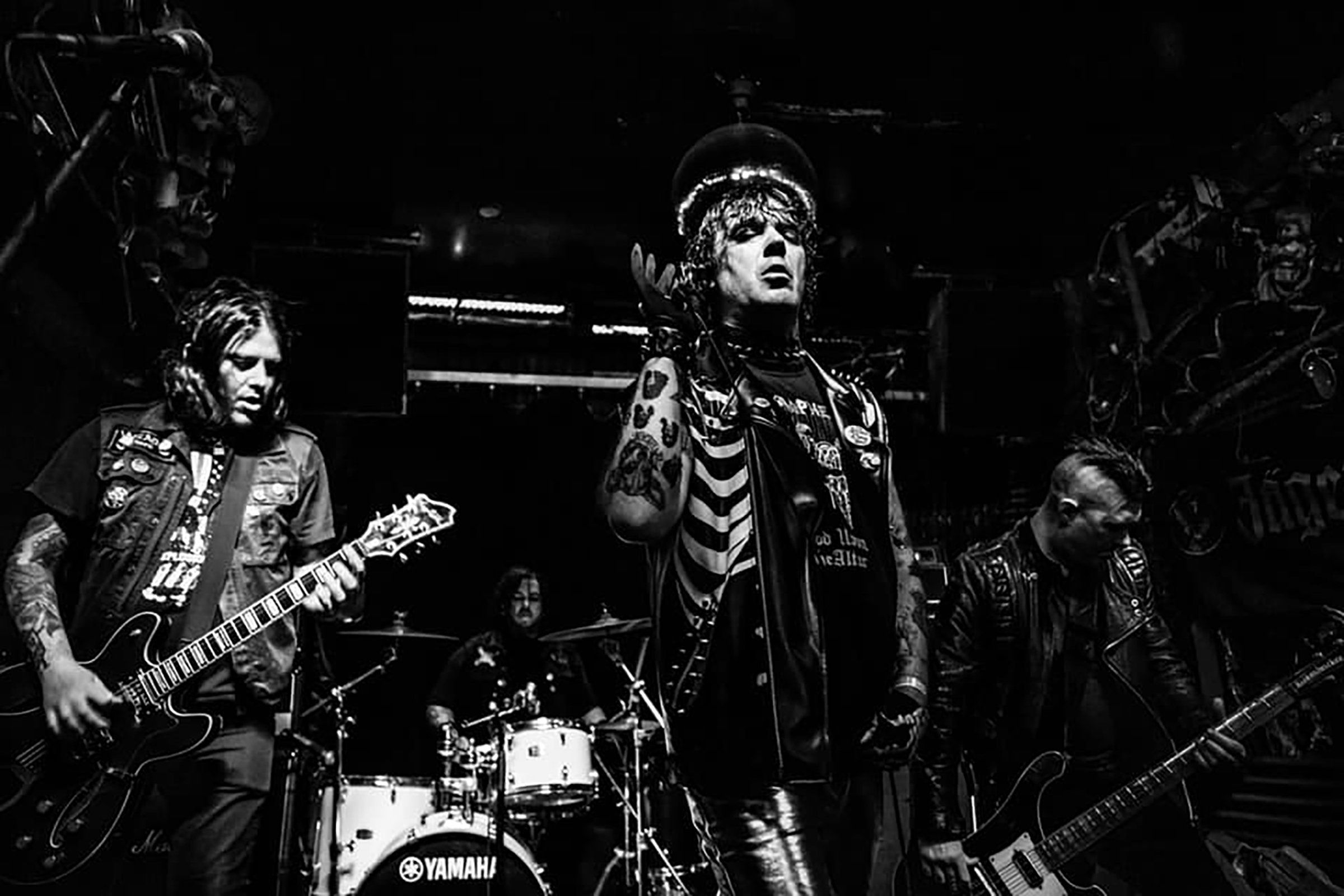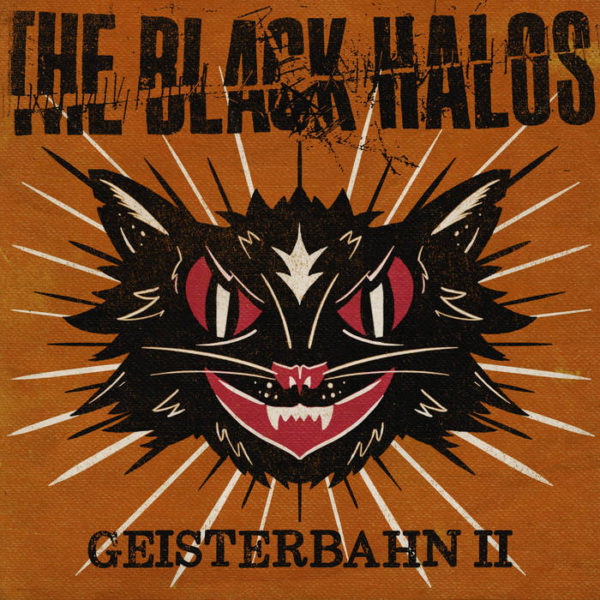 By Metal Dave
Still hellbent after 20-plus years, the Black Halos have (again!) regrouped and issued a three-song teaser in advance of a new album due later this year.
Titled "Geisterbahn II" (translation: "Ghost Train"), the sampler recaptures the Halos' snot-slinging, vampire, scuzz-punk as pulled from such crash-and-burn influences as the Dead Boys, Stooges and New York Dolls. It also regroups original members Billy Hopeless (vocals), Rich Jones (guitar) and Jay Millette (guitar) with indie/grunge/punk super producer, Jack Endino – the same cast of misfits largely responsible for the Black Halos' standout 2001 album, "The Violent Years."
Like the calm before a bomb, the title track opens with gently ringing guitar notes before plunging headlong into a rollercoaster chorus and dizzying drum fills. Even the savage rasp of Hopeless can't overpower the song's anthemic aim. In true Halos fashion, there's a hook beneath the chaos.
"Fossil Fuel" is a scorching rant about something or other that – after repeated and laser-focused listens – reveals barely audible mentions of "the poison heart of Dee Dee Ramone" and Jerry Nolan (we'll trust that the rest of the lyrics are equally cool?). Some catchy woo-woo backup vocals keep the song on the rails and a flash-tapping guitar solo adds headbanging fireworks.
Conversely, the ballad-y "Tandem Drown" has the cold chills and bleak beauty of the Dead Boys' "Ain't it Fun" – right down to a pained Cheetah Chrome-style guitar solo. In this context, Hopeless emotes like a shivering Stiv Bators (or a suicidal Tom Petty).
As a singer, Hopeless is aptly and endearingly named, which is either part of his phlegmy, pack-an-hour charm or reason to run screaming from your speakers like your hair is on fire. When he's on the attack, his hoarse-throated slur could frighten a stump grinder; when he lets his black heart bleed, he's beautifully broken. It's an acquired taste. You decide.
It also must be said that guitarist Jones was a major songwriting force behind Michael Monroe's fantastic new album, "One Man Gang" – and you don't have to listen long or hard to hear his stamp all over "Geisterbahn II."
Rounding out the current Halos are bassist John Kerns (The Age of Electric) and a roster of guest drummers including Karl Rockfist (Michael Monroe, Danzig, The Chelsea Smiles), TV Mork (never heard of him/her and Google only pulls up Robin Williams references) and Danni Action (Midnight Towers).
If "Geisterbahn II" is the sound of things to come, the Halos' unholy spirit remains unbroken and wildly out of control. Some things never fall!
Rating: 3.5 out of 5
To listen, purchase or learn more about the Black Halos' "Geisterbahn II," go here.