By Metal Dave
In what appeared to be a victorious re-launch of sorts, long-time San Francisco glam-rockers Jetboy took off for Europe this month for their first-ever overseas tour. The catch? Mohawked singer Mickey Finn backed out at the last minute leaving the band with a difficult choice: Scrap the tour and stay grounded at home or find a replacement and wing the gigs?
Opting to get their wings, founding guitarists Billy Rowe and Fernie Rod quickly signed former Beggars Ball singer DK Revelle who was a friend of Jetboy's current bassist Jes Reckless and drummer Jesse Mendez. A recent email from Billy in Paris says the month-long tour is going well — which may come as a surprise considering Mickey's sizeable creepers. Billy also says that despite the cautious optimism and gratitude owed to the European fans, Jetboy's future is now up in the air, so to speak.
The recent shakeup also surprised 2Fast2Die who scheduled this "Yakking With…" feature as a celebration of sorts. The breaking news threw me a curve, but like the band itself, 2Fast2Die chose to move forward as scheduled. Without further delay, 2Fast2Die gives you Jetboy guitarist Billy Rowe before and after the sudden singer split.
Um, what the hell is going on?
First, I'd like to say Mick is like a brother so this was a tough decision, but one we had to make. Mick backed out of the European tour at the last minute and said to us in an email "Europe is a no go." He basically left his band hanging like a loose tooth. The email from Mickey said "What the future holds in store for Jetboy I'm not sure, I can only speak for myself when I say I am feeling my age, and my hope has been dwindling, and although I love you all and being on stage is always amazing, I am running out of steam to continue and feel myself moving closer to retiring from professional music within the next 2-3 years to pursue other life fulfillments."
Soon after, he tells us in another email that he quit. He then released a press release announcing his departure and said we should change the band name because it's not Jetboy anymore. This is the band Fernie and I formed in 1983! Mickey joined after original bass player Todd Crew brought him into the fold in mid-1984. Prior to his statement about leaving Jetboy, Mick's new band announced their upcoming debut album! It's unreal what he did, but it's the choice he made and we wish him all the luck. Let it be known that Mickey quit the band back in 1986 right after we signed with Elektra records. He ended up rejoining a few months later and it was never brought up or talked about. So, Fernie and I are actually going through something we already went through with Mickey 24 years ago. They say history repeats itself, and sure enough it did. So for us, it was either end Jetboy, cancel our first-ever European tour and sit on the bench and watch Mickey move forward with his new band, or we could do what we wanted and move forward with a new frontman just like AC/DC, Black Sabbath, Van Halen, Iron Maiden and many other bands have done. We feel the band name and the songs are bigger than any individual member. No ego here, just the love to play rock'n'roll. If one monkey quits the circus, it's still gonna be a circus!
Plug your most recent project
Jetboy just released two CDs. One is titled "Now and Then," which is a collection of songs from 1986-2010 on Demon Doll Records. The other is a re-release of our second album, "Damned Nation," on a French label called Bad Reputation. Jetboy is supporting these releases on our first European tour from Nov.11-Dec.12 with a new singer DK Revelle fronting the band. Both releases are available now.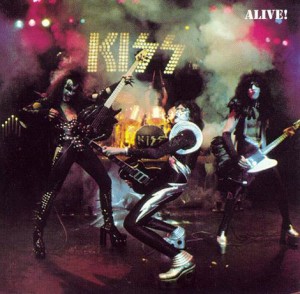 Album that changed your life and why?
For me that would be KISS "Alive!" A very good friend of mine turned me on to that album in late 1975. When he dropped the needle onto that piece of vinyl and the grooves blasted out "Deuce," I was instantly hooked! Once I owned my own copy, which was all I wanted for Christmas in 1975, I became obsessed with KISS and buying records and discovering other bands. From the fresh smell of the album when you first tore the plastic off to the amazing songs, riffs and energy, that album completely changed my life. And the photo of Ace Frehley playing his tobacco Les Paul on the last page of the insert booklet made me say, "I wanna do that!"
First concert and your memories of it?
My very first concert was a Bill Graham Presents Day On The Green in 1977. It was The Eagles, Steve Miller Band, Atlantic Rhythm Section, Heart and Foreigner. My dad took me and three of my friends, and it was amazing. I was a big Steve Miller and Eagles fan by that time and after that it was all about going to shows. My second concert I have to mention because it was a few months later. It was KISS and Cheap Trick on Aug. 16, 1977 – the same day Elvis Presley died. I remember Paul shouting out that the show was dedicated to the King of Rock 'n' Roll who died today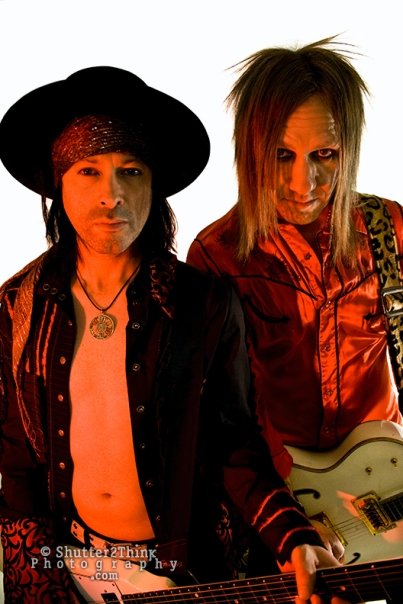 !
Your best and worst tattoo?
I love all my tattoos, but my favorite would be the one that says "Delta" wrapped around a heart. She was my dog who passed away three years ago and I miss her so much. My worst tat would be the one I covered. A childhood friend from seventh grade took a few wrong turns in life and ended up in prison sometime in the '90s. When he got out, he stayed with me for a short while. He was an amazing artist, so I let him drill one of his drawings on my arm with a makeshift tattoo machine made out of a Walkman motor and a guitar string. It was nice at the time, but bad ink is bad ink and I eventually had to cover it.
Share a touring horror story or Spinal Tap moment. Any fugly groupies or parties gone wrong?
Ohhhh, touring In the '80s … those were good times. There were both fugly and hot groupies, depending on how out of your head you were. There were parties that weren't wrong, but just not so right … but they were fun and luckily no one got arrested. I think? Those days were a blast, I was stoned most of the time, but from what I remember, it was a lot of fun. I do remember driving through Texas on our first bus tour and we noticed this white car with two cute girls chasing us down. We pulled over, they jumped on the bus, we pushed play on some AC/DC and next thing you know, they were both naked. After that? Hmmmmm….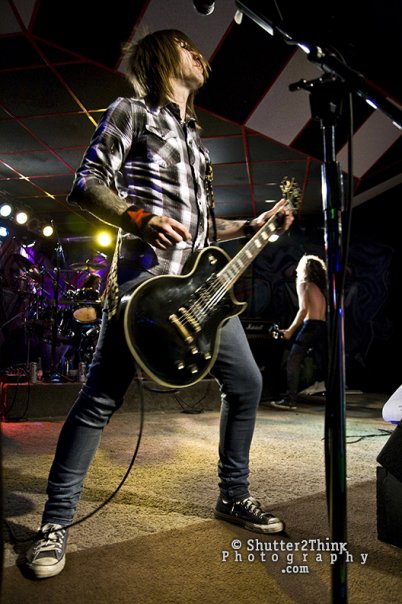 Name of your very first band and other rejected band names
We didn't know it at the time being kids in the eighth grade, but we called ourselves Armageddon and the name had already been taken. We wrote two originals and the rest were all covers of what we loved at that time which was a lot of NWOBHM and some others! We played songs by Riot, Saxon, Def Leppard, Iron Maiden, Judas Priest, Motorhead, Raven etc. We played two gigs, which were house parties. Those were the days.
Musical accomplishment you're most proud of?
There's quite a few. First would be taking Jetboy from the infant stage of playing a small dump like the Mabuhay Gardens all the way to playing Day On The Green with Motley Crue and becoming national act. We released two major albums; we worked with producers Tom Allom, Duane Baron and John Purdell; we had Brian Setzer join us during a rehearsal and play "Folsom Prison Blues." Touring with Cheap Trick and being invited onstage by them to play "He's A Whore." Having Lemmy get up and play "Great Balls of Fire" with us at our second album record release show. Filling in on second guitar with one of my all time favorite bands from the '70s, STARZ!
Playing with Alice Cooper was also an amazing opportunity … especially in our hometown and at a venue I went to see shows at as a kid. Alice greeted us after the show to tell us he really liked what he heard … I proceeded to tell him what an honor it was to play with a him and what an influence he had on me musically. He said he had his heroes too, like the Who. I then geeked out with him about some of the rare classics he pulled out that night like "Nurse Rosetta," "Go to Hell," "I Never Cry," "Department of Youth" and more. He was the ultimate Mr. Nice Guy! There's so much more to tell, but the main accomplishment is being able to play rock 'n' roll and having fun.
Share a secret. What is your hidden talent? Guilty pleasure? Unexpected hobby?
I love the Carpenters, I love building and fixing guitars, and I love country music and old '70s and '80s TV songs and jingles. Unexpected hobby? Hiking.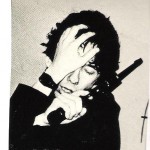 Hero or villain? Best and worst "rock star" run-in
Most of my rock heroes I've met have been pretty cool. There've been a few idiots, but thankfully they never meant anything to me so it didn't matter. Someone who really left a good impression on me and was also one of my first rock heroes was Stiv Bators. He was just a really sweet and real person. He and I actually became pretty good friends from the time we met in 1985 and stayed in touch up until his death (Ed. note: Bators died in 1990 after being struck by a car).
Below: Jetboy performing "Feel the Shake" with singer DK Revelle. You remember this tune, right?