In 2005, the Towers of London were all too willing to rekindle the sneering anarchy and excessive self-abuse that turned the Sex Pistols and Guns N' Roses into rock-n-roll anti-heroes. Young, loud and snotty? You bet! A terrific band? Absolutely! Doomed to fizzle? Sadly, yes.
After meeting the Towers at SXSW 2006 in Austin, I befriended guitarist The Rev. A combination of Nikki Sixx and Johnny Ramone, The Rev immediately seemed like someone I should know. We stayed in touch via email until the Towers inevitably imploded; his email account changed; and we lost touch for a couple years. The last I heard, the British punk had shifted gears and joined UK techno-industrial band, The Prodigy.
Unbeknownst to our mutual friend Ginger of Wildhearts fame, The Rev and I recently reconnected through the former's Facebook page. When I sent The Rev an update on my personal life along with the photo of the two of us at SXSW 2006 (right), he more than brought me up to speed. [ABOVE: The Rev and 2Fast2Die's "Metal Dave" under attack at SXSW 2006]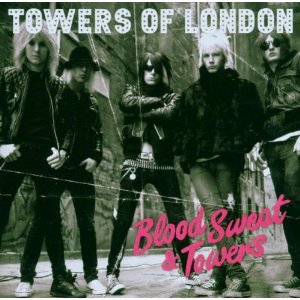 So what happened to the Towers of London and what's The Rev been up to since? Turns out he's got a new band called The Howling and is threatening to have a child with his wife of two years. Kidding, mate!
With his permission, I give you The Rev's exact words as they were cut and pasted from his recent e-mail.
Take it away, Rev …
Hey man!
Wow cracking photo I remember that trip so well it was an amazing time! So many memories and stories still being told today. Great shot, too.
Congratulations on the little man bro looks a belter no doubt he will inherit your music credentials and rightly so! A lot has changed since we last hung out in Austin. It was a shame the way things went with Towers. I've only recently started to look back at those times fondly. There was a lot of bad blood and issues that caused me to walk out on a band that I had a major part in and loved but ultimately it was for the best and made me happier once it was all over.
We really were living on the edge at that time it was great but a year on from that trip things had taken a turn and it was no longer fun and rock and roll … it was chaotic and depressing. I could no longer work with the guys, nothing was getting done, money was going up noses instead of on recording another record. I've got some crazy stories. Someone should really write my memoirs!!!!
I got head hunted by The Prodigy during my last tour with TOL and it was an offer I couldn't refuse. I went out on tour with them for 2 years and it gave me the boost and release I needed to get back into the game. I spent the next few years looking for musicians to work with and ultimately form a new band. This took me on a few tours and in and out the studio session working until I finally found the right guys.
Things move on in music and as much as I love the sound of the bands we both listen to, I knew that I needed to put something different together something fresh. The Howling has been a work in progress for over a year now finding the right guys, finding the sound and making it all work. It has taken time and I didn't want to rush into it. I could of easily thrown a Towers-esque band together and got a small deal but it would of fizzled out real quick.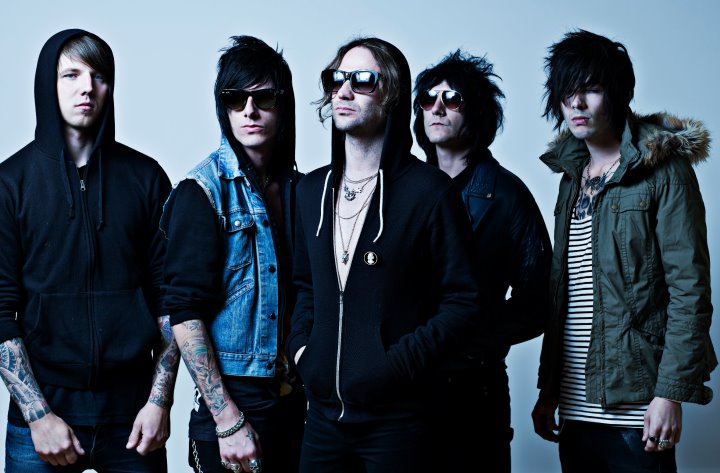 Life is good at the moment. I have a new wife of two years! Thinking of a starting a family in a couple of years (give the band a chance still only 27). New band is great. Had to go back to work myself man so I feel your struggle. You have to live life and do what you need to do! Respect. Good to hear you're still writing in some form. I'll check out the blog for sure. We're working hard on getting back over to the states and hoping to get over next year. Good to be back in touch, man. Keep it real, buddy.
Don't be a stranger!
Anything I can do to push your blog, let me know mate. [ABOVE: The Howling with Rev second from left]
Cheers
REV
P.S we're hoping to support Ginger this year on his UK tour!!! Would be Badass if it comes off. I got up and played 3 tracks with him at his birthday bash last year. Great guy great soul.
For more info on The Howling, go here
For The Howling and Towers of London videos, click below
[youtube XBiifqs8-mE]
[youtube 5t911RUHcTo]