I damn sure can't afford this, but if anyone wins the lottery or suddenly finds themselves rolling in granny's inheritance (God rest her soul), please keep me in mind. I'll gladly carry your luggage in order to see two of my all-time favorite bands (you know who they are) …
PRESS RELEASE — SHIPROCKED 2011 SET TO SAIL

It recently was announced that Queensryche (above) has been added to this year's ShipRocked cruise, which will feature a mix of high-intensity rock bands including Buckcherry, Broken Teeth, Hinder, Hellyeah!, Sevendust, Living Colour and In This Moment, among others.
Queensryche had so much fun on the ShipRocked cruise in 2009 that they quickly jumped at the chance to be a part of this year's festivities shortly after the invitation was extended. "We're excited to be a part of it once again," says singer Geoff Tate. "It's late night hours with lots of fun … everything rock was meant to be. We look forward to hanging out with our fans on the Promenade deck. Mexico, ready or not, here we come!"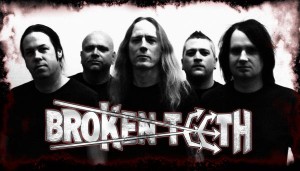 Broken Teeth from Austin is making a third ShipRocked appearance this year and stands as the event's under-the-radar, don't-miss-act. If you like AC/DC, Motorhead and the Four Horsemen, you'll be an instant Broken Teeth fan.
"We love playing ShipRocked," says Broken Teeth singer Jason McMaster. "It's like a tour without buying the gas and driving the bus. We get to travel, rock out and hang with our fans. We love it."
ShipRocked 2011 — a music and lifestyle cruise celebrating its third consecutive year — sets sail on Nov. 14, 2011 towards the Mayan Riviera, returning five days later on Nov. 19.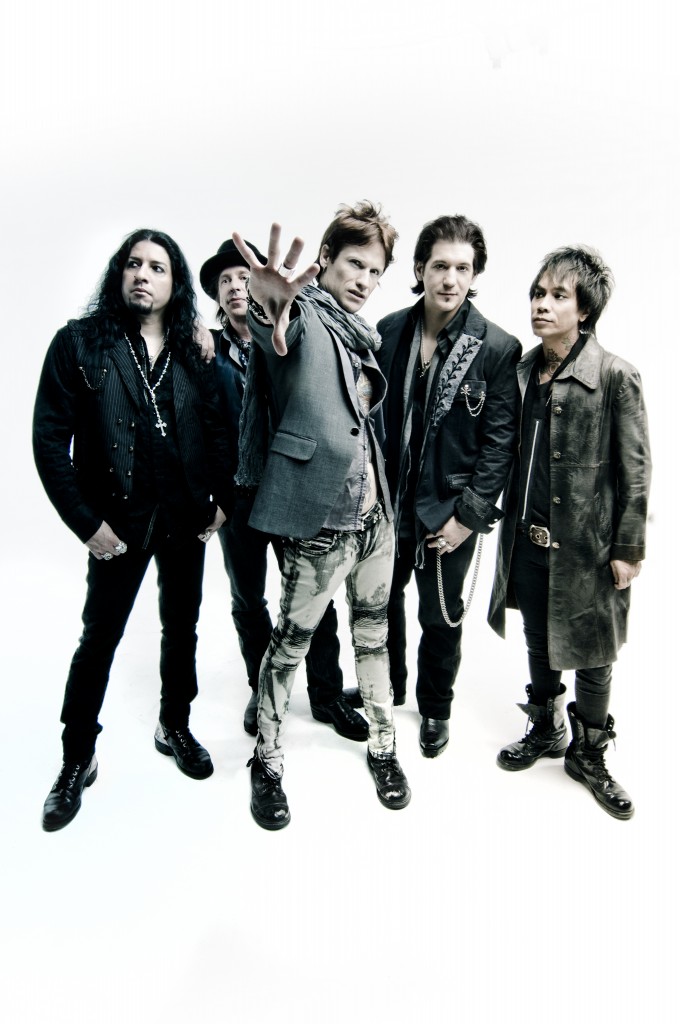 ASK4 Entertainment's Alan Koenig promises, "ShipRocked 2011 will be five days of wall-to-wall music, giving fans the rare opportunity to listen to, and hang out with their favorite rock stars on a luxury cruise ship. With the artists already confirmed combined with those yet to be announced, there's enough music for whatever your heart rate can withstand."
The setting for this year's ShipRocked will once again be the MSC Poesia, which is one of the cruise industry's most acclaimed new super cruise ships. It all begins in Ft. Lauderdale, Florida, with stops at the premier Mexican ports of Costa Maya and Cozumel. Exuding her Italian roots, the Poesia features a luxurious Aqua Spa, two pools, four Jacuzzis, a state-of-the-art cardio gym, salon, sushi bar, wine tasting bar, a beautiful, three-level Las Vegas-style theatre and additional stages for ShipRocked bands and passengers to enjoy all day and night.
LEFT: Buckcherry
Prices start at $799 per person, based on double occupancy, and include exclusive access to all ShipRocked concerts and general events, deluxe staterooms, meals, ship activities, ship entertainment and much more!
Space is limited so book soon to guarantee your cabin.
Tickets for ShipRocked 2011 are being sold on a first-come, first-served basis and are only available at www.getshiprocked.com or by calling 1-888-438-9509.
BELOW: Queensryche, Buckcherry and Broken Teeth; Just add some tasty waves and a cool buzz, and you've got ShipRocked 2011. Send me a postcard, you lucky bastards!
[youtube 2c3g6tTYoxM]
[youtube IZF1wzHmsUM]
[youtube N_fkaNybg4M]