It's always cool when one of your own slugs his way into the rock-roll Big Leagues. It's even cooler when the gig is awarded after years of proven loyalty and tested behind-the-scenes service.
Ladies and gents, please give a hearty hoot-n-howdy to Down guitarist Bobby "Rock" Landgraf, a veteran of the Austin music scene (Honky, Gahdzilla Motor Company, Nosebleed, Continental Club sound man, etc.) who recently was promoted to stage duty after seven years of working as the band's guitar tech and stage manager.
Returning to Austin on Saturday to play Emo's (ticket info here), Bobby was kind enough to corral a few of his Down mates for a round of 2Fast2Die's "Ask…" Be sure to get your copy of Bobby's recorded Down debut "Down IV Pt II," get your concert tickets, ice the beer and help give our boy a proper Down-home, Austin homecoming this Saturday.
2FAST2DIE: What's up, Honky? Congrats again on being named an official member of Down. Well deserved! And what the hell? I'll just go right ahead and speak for all of Austin when I say we couldn't be prouder. So, what album from your youth helped put you where you are today?

BOBBY LANDGRAF: Metal Dave, my man! When you asked me to name the record that stole my soul I thought about Judas Priest "Unleashed in the East." My jam box was never without that cassette. I had already started playing guitar, but that record helped focus where I was going as a guitar player. Song after song of relentless guitar chops. I learned every damn song on it. It was the most jammed-in-my-room record EVER. I convinced myself that I could tell the difference between Glenn Tipton and KK Downing's chops. Then, I finally saw them live on the "British Steel" tour w/Iron Maiden's first album tour. It's then that I saw them both getting it. I then realized who played what and decided that Glenn Tipton was my hero. Nothin' against KK at all. He is a Daddy-O as well. I even had the blue half-sleeved "Live in Japan" Priest shirt. Even though they Live in England. Oh well … It's funny to me that after all I've done and played all these years, it's come full circle. Although in Honky I have a Billy Gibbons type thing going, now that I play guitar in Down I can embrace my inner Glenn Tipton.
PAT BRUDERS: Out of all the records I would dig out of my parents records, I always kept putting on Frank Zappa's "Over-Nite Sensation." In this one album you have everything you needed to hear in a rock album, and way ahead of its time covering many styles of music including heavier styles that were not yet achieved for its time in 1973. I know a lot of people who wouldn't get it as I grew up trying to turn them on to this record, but no one had to explain it to me, and it opened me up to a whole new world growing up as a music listener first, and then later as a musician. Zappa to me is one person who could roll all styles of music into one with genius precision, and was truly a Mozart of his time and for all time. He was also an ambassador for social issues no one else  wanted to take on. Listen to this record, or any of his records, with an extremely open mind and you'll see what I mean. If not, keep listening to the same boring shit.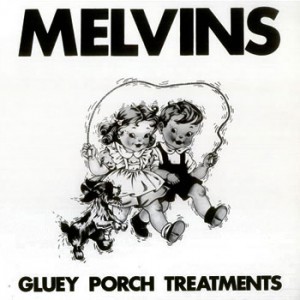 JIMMY BOWER: If I had to define one album that changed my life, it would have to be The Melvins' "Gluey Porch Treatments"! Why you ask?
1. This album totally defined the band I heard in my head.
2. This album changed my outlook on drums and inspired me to pick up the guitar.
3. Dale Crover's drumming style to me was unorthodox and fresh. The heaviest drumming I had ever heard.
4. Same thing with Buzz Osborne's guitar sound and use of feedback truly inspired me.
5. The songs on this record are truly unpredictable at a first listen and follow no formula.

2FAST2DIE SAYS: According to Bobby, Pepper Keenan cited Pink Floyd's "The Wall" in passing, but never did elaborate. Phil Anselmo was unavailable for comment. Overall, I'd say Down's bag of influences has more variety than a Cheech & Chong sampler. Careful, son. This ain't for lightweights!
For more Down info including tour, tickets and merch, go here. To see and hear new track, "We Knew Him Well," click below.