2Fast2Die is still stark raving euphoric over the new Anthrax album, "Worship Music." It's so good that reviewing it earlier this year became an exercise in superlatives. To sum it up in Anthrax-speak, "Worship Music" is one Mublanikcufecin! Get it?
As Anthrax tours through Texas this month (with a stop at Emo's East in Austin) to support this mighty album, 2Fast2Die asked the New York mosh squad to name the albums that stole their souls.
ASK: What's your favorite album of all time and why?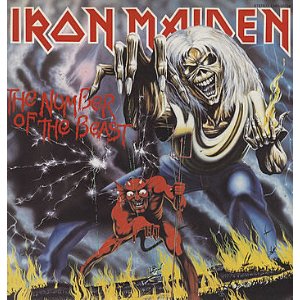 ROB CAGGIANO (lead guitar)
Iron Maiden: "The Number of The Beast"
This record blew my mind, hypnotized me and scared the shit out of me all at the same time when I first heard it! Everything about it … the music, the imagery, the production, the artwork … I was literally obsessed with this thing as a kid. Iron Maiden has a pretty long list of amazing albums they put out over the years, but for me, "The Number of The Beast" is their finest achievement. It's also the epitome of what heavy metal is all about: head-banging grooves, killer guitar riffs/solos, inventive drumming, dark lyrics and imagery that literally spit in the face of society. This record has it all … and let's not forget … Satan!!! I love it! 😉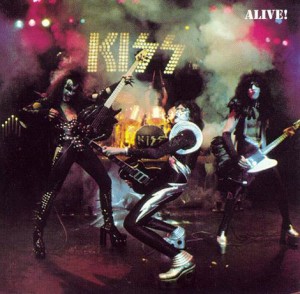 FRANK BELLO (bass)
Kiss: "Alive!"
The first time I listened to the amazing songs on this record and then opened the album (yes, I said "album") to see this amazing image this band had — that was it. I was hooked!
CHARLIE BENANTE (drums)
The Beatles: "White Album"
My Mom took me to Woolworth's and I used my birthday money to buy it. I remember staring at the four pictures that came with it while the songs played. This was the introduction to my musical career. I would continue to buy music and play along to the songs on my drums. My path was set. I knew I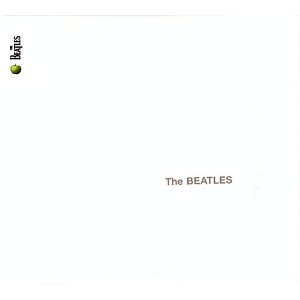 wanted to be a full-time musician and I wanted to be famous. The Beatles were the ones!

2FAST2DIE says: Let's see. Between these three albums we've got references to Satan, blazing hellfire, scary artwork, Gene Simmons' vampire wings and demonic tongue, plus a "Warm Gun" and "Helter Skelter." I'd say that's a pretty scary mix of rock-n-roll. Nicely done, dudes!
For more on Anthrax, including Texas tour dates with Testament and Death Angel, go here.
To read 2Fast2Die's review of "Worship Music," go here.