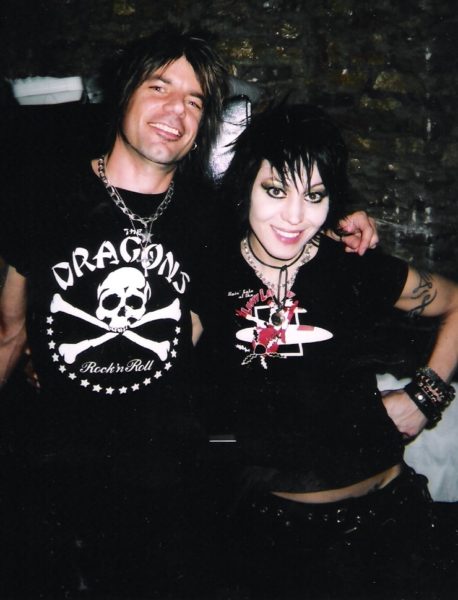 By Metal Dave
I love rock-n-roll, but as a teenager I also had a huge crush on Joan Jett (although, now that I think about it, I also had a poster of Nancy Wilson in my school locker). Dressed in skintight leather and sporting some of the coolest hair ever, Joan was knock-down sexy in all her sneering, punk-rock toughness.
Perhaps more important than her looks, however, was the fact that Joan was – and remains – a capable musician and pioneer for all the hard-rocking women (and men, for that matter) who followed in her canvas sneakers. For that, we love her even more.
This picture was taken in the greenroom at Stubb's in Austin, Texas in 2007 (the mighty Riverboat Gamblers opened). Joan's longtime manager Kenny Laguna was milling about the venue and was kind enough to remember me from a previous meeting years prior. He took my cell phone number, disappeared for 20 minutes and then called to invite me and my wife along with my pal, Johnny Venom, to visit Joan prior to showtime.
As you can tell from the photo, Joan was gracious as always, more beautiful than ever and still capable of making me feel like a giddy schoolboy. Thanks, Joan!