Loaded Gun: Duff McKagan, center, and his Loaded band mates (photos by Lance Mercer).
As the resident punk rocker of Guns N' Roses, Duff McKagan holds a lot of promise for a 1-2-3-4 rant of a record. He is, after all, the same misfit who played drums for The Fartz and introduced Ramones/CBGB's T-shirts to the masses.
Instead, on what amounts to his third solo album, "The Taking," (which follows 2009's "Sick" and 1993's "Believe in Me") we get a mixed bag of mostly mid-tempo rockers that echo a broader range of McKagan's influences. Nothing here blows the roof off, nor does it outright blow, but you won't find much in the way of Circle Jerks snarl if that's what stomps your boots.
Formally billed (and admittedly marketed for name recognition) as Duff McKagan's Loaded, the Out of the Office Velvet Revolver's most recent roster finds him playing guitar and singing lead vocals in front of bassist Jeff Rouse, guitarist Mike Squires and drummer Isaac Carpenter (who takes the MVP award). In true A-list fashion, "The Taking" was produced by the mighty Terry Date who previously shot steroids into albums by Pantera, Soundgarden and White Zombie.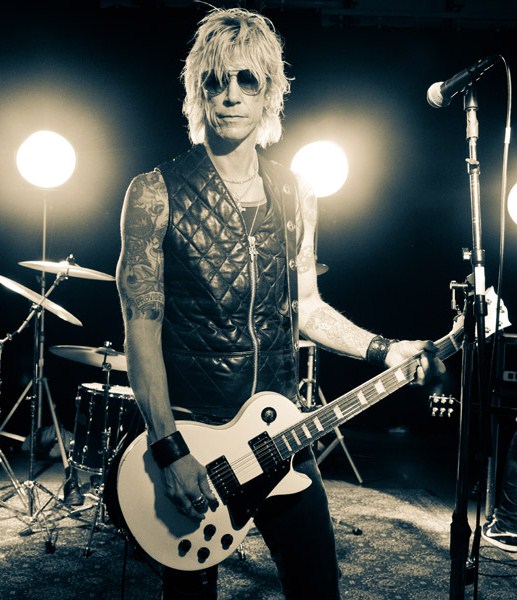 More likely owing to Date's production than McKagan's Seattle roots, "The Taking" has moments that churn like heavy grunge. "Lords of Abaddon" and "Your Name" both trudge atop dreary metallic grinds that sound like loaners from Alice in Chains. Similarly, "Executioner's Song" oozes like lava spilled by The Sword, and stands out as a highlight.
On "Easier Lying," McKagan's crew crams Beatles melancholy through distortion pedals while the exuberant "We Win" sounds ready to square off with Queen's "We Are the Champions" for sports arena supremacy (and TV commercial overkill).
The album's out-of-the-gate rockers are the guitar-chugging "Dead Skin" and the breezy, convertible-ready cruiser, "Indian Summer."
If radio airplay still sold records, these tunes would be McKagan's on-air hello and handshake. Good stuff! Not far behind as far as being immediately memorable are the metallic creepy crawl of "She's an Anchor" and the woozy, spaced-out "Wrecking Ball." Props also to "King of the World," which packs some sneer and spit.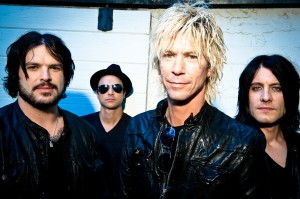 When McKagan offers "Cocaine," he does so with a bounding, hopscotch beat that follows in the tracks of Iggy, minus the bullfrog croak. Ditto "Follow Me To Hell," which is probably the album's lone throwaway.
As a vocalist, McKagan's range is locked in the nasal/neutral zone and can't resist a hint of faux British accent. It gets the job done, but a smattering of screeching and growling could have lent some spiky dynamics.
Overall, "The Taking" won't throttle fans still waiting for McKagan to unfurl his inner Black Flack (but hey, there's always "The Spaghetti Incident?"). Then again, the album warms up with repeated listens and the songs are sure to pack added kick in concert.
Regardless, "The Taking" quite easily could pass for a latter-day Iggy Pop record and nobody's going to argue the virtues of that punk.
Overall grade: C+
Side Note: I love Duff and respect anyone who gave us "Appetite for Destruction." I also respect and admire his forays into finance, sobriety, fitness, journalism and new creative outlets. I will always be a fan, but I STILL think the best GN'R "solo" album is the first from Izzy Stradlin and the Ju Ju Hounds. It, by far, gets more repeated listens at 2Fast2Die than any of its peers.
[youtube mYeqxVdh85E]