As Mick Mars might describe it, Metal Dave Productions and 2Fast2Die.com present a loud, rude, aggressive rock show Saturday, Feb. 26 at Austin's Red Eyed Fly. A dress code of tattered denim and soiled black leather will be strictly enforced. Cleavage, tattoos and stilettos are optional (but highly encouraged and always appreciated).
Billed as a glam-metal, garage-punk, freak-show explosion, 2Fast2Die's roster of raw-knuckled rockers includes New Disaster, the Flash Boys, the Valentine Failures and Hot Crush. If you like your music under the influence of Motorhead, Motley Crue, the Stooges and GN'R, 2Fast2Die @ The Red Eyed Fly will be slinging decibel-fueled Molotovs for your sinsational Saturday night pleasure.
12:30 — New Disaster
11:30 — Flash Boys
10:30 — Valentine Failures
9:30 — Hot Crush
Below, I introduce you to 2Fast2Die's LAF offenders (LAF? Ask the guys in New Disaster). Be afraid if you must, but be sure to be at 2Fast2Die @ the Red Eyed Fly Feb. 26. After all, one man's warning is another man's invitation.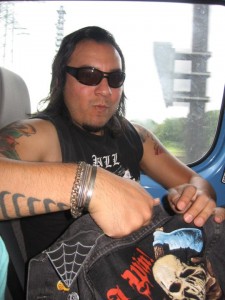 NEW DISASTER guitarist Abel Idle
Abel Idle once told me two of his favorite guitarists are Adrian Smith and Jake E. Lee. No wonder his licks are lightning-bolt lethal. Easily one of 2Fast2Die's favorite guitarists, Abel is the kind of shredder who could land a gig with Ozzy or Axl. Yeah, I said it! With two albums under their greasy bullet belts — "Last Nite Rights" and "Automanic" — New Disaster reigns supreme among the snarling kings of Red River thanks to a relentless metallic-punk wallop born of whiskey, Lemmy and Slash. Yeah, this is gonna hurt! Sample song titles: "Shotgun Facelift," "Turncoat," "Better Than Wasted." Visit New Disaster here.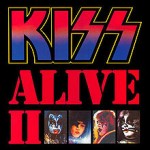 What album changed your life and why?
I was 5-years-old when I got a hold of "Kiss Alive II" at a friend's house down the street. Just looking at the photos on the back cover with "Shock Me" playing in the background made me want to be a rock-n roll-superhero.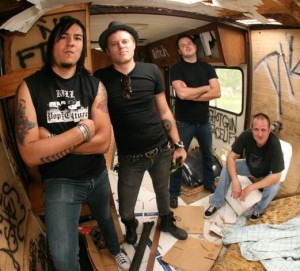 What mix of influences shapes your band's sound?
The Dictators, Dead Boys, Thin Lizzy and UFO. Throw some Stones, Motorhead, GN'R and maybe some Bay-area thrash into the mix. That might sound like us. 
Craziest onstage mishap?
We played with LA Guns a few years ago and had to set up in front of the drum riser since the stage was already packed with gear. Halfway through our set, with no room to move around, I lost my balance and fell into the crash cymbal. The other cymbals went down like dominos and I ended up on top of the wreckage. That was pretty embarrassing. 
FLASH BOYS singer Frankie Nowhere
As singer for the Flash Boys (and bassist for the Chumps), Frankie Nowhere follows in the same staggering footprints as his kamikaze idols Iggy, Darby and Dee Dee. Reunited with guitarist Nick Curran, who recently returned from extensive touring with his band the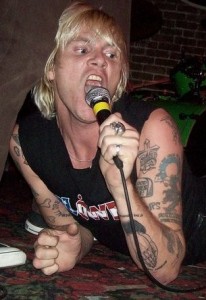 Lowlifes, Frankie and the Flash Boys are a chaotic, let-it-bleed splatter of punk-rock fury and napalm. The band's self-titled debut album is in permanent rotation at 2Fast2Die (which probably explains a lot!). Sample song titles: "Dead at the Bus Stop," "Shitty Things," "Hollywood Holocaust." Visit the Flash Boys here.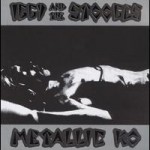 What album changed your life and why?
Discovering The Germs in Mississippi CHANGED my life. As far as albums go, hands down it was Iggy and the Stooges' "Metallic KO." I heard it for the first time on two hits of strong X. I was so high I was there, ya know? It's a very important document."This is up your ass," Iggy tells his audience. Still gives me the chills.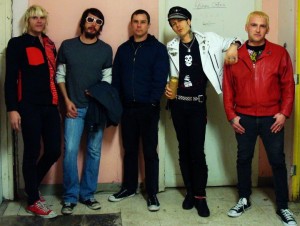 What mix of influences shapes your band's sound?
Everything comes from the blues, but we lean a lot on the '60s and '70s stuff. Anything that's real and from the heart.
Most embarrassing or painful onstage mishap?
Nothing embarrassing. Painful? All that comes to mind is when I climbed some speakers that collapsed and I cracked some ribs. Dangerous? I broke a guy's finger the same night when I swung a Christmas tree at the audience and knocked my girl off her feet. She laughed. When I was drinking that 4 Loko, a lot of shit like that was happening cause I was in a blackout. Fuck it, I had a good time!
VALENTINE FAILURES frontman Justin Elliott
With new guitarist Nicole Starr adding blood-red lips to the boys' black-eyed smear, these Dallas-based eyeliner vampires are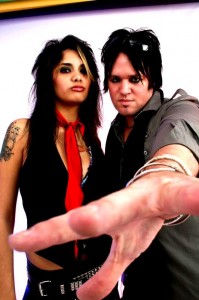 cut from the same fishnet cloth as DGeneration, Lords of the New Church, Hanoi Rocks and Motley Crue. With a new release dropped Feb. 14 (of course!), the Valentine killers will add more thorny stems to their ever-black bouquet when they make their long-awaited return to Austin as part of 2Fast2Die @ the Fly. Sample songs: "Bloodshot Eyes," "Dead to You," "Suicide City." Visit the Valentine Failures here.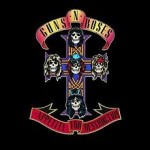 What album changed your life and why?
Anymore, I'm sure this sounds generic, but for me it has to be "Appetite For Destruction." As a young kid, hearing "Jungle" or "Sweet Child" on the radio for the first time just grabbed me and got me hard! I was blown away. I knew after one listen that was the musical direction I wanted to go. Still listen to that album more than any other.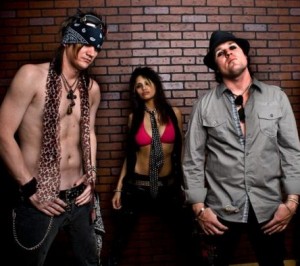 What mix of influences shapes your band's sound?
Get AFI, The Ramones, GN'R, and Backyard Babies together for a gang bang. Throw the remnants into a blender and out comes TVF.
Craziest onstage mishap?
In a previous "metal" band, I was facing the crowd doing Tom Araya-style head banging and as my head went down I banged it right on a tuner on the headstock of my guitar. It hit the bone right above my eye. That sent me backwards, and I immediately felt immense pain. I was knocked silly for a few moments. Luckily I didn't fall, and don't think the crowd noticed. I was in terrible pain the rest of the night. I was lucky the tuner didn't go into my eye, or else I would be a one-eyed lead singer.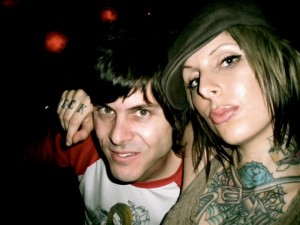 HOT CRUSH singer Sarah Schultz
Arguably the hardest working new band on the scene, Hot Crush bolts Detroit muscle to the tattooed shake appeal of singer Sarah Schultz. Former Flash Boys guitarist Jamey Simms rides shotgun delivering a drive-by blast of sonic white heat. Debut album "Born to Rock-n-Roll" is nearing the finish line. Sample songs: "Honey, I'm a Trainwreck," "Born to Rock-n-Roll," "Use Once and Destroy." Visit Hot Crush here.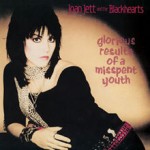 What album changed your life and why?
When I was 14-years-old, I saw the movie "Light of Day" with Joan Jett and Michael J Fox. I fell in love! Joan Jett was dangerous, hot and had "I don't care what you think of me" written all over her. I had to know who this woman was. I saved enough money and bought the first record I could find of hers, which ended up being "Glorious Results of a Misspent Youth." I listened to the first song, "Cherry Bomb," and let's just say it was all over from there.
What mix of influences shapes your band's sound?
Well, first off Jamey and I both wrote the songs on the record we are almost finished with called "Born to Rock-n-Roll." Turns out we share a lot of the same musical influences … The Stooges, MC5, Alice Cooper, Fred "Sonic" Smith. High velocity Detroit rock-n-roll! Also, the Stones, Wendy O. Williams, The Runaways and Texas Terri!!!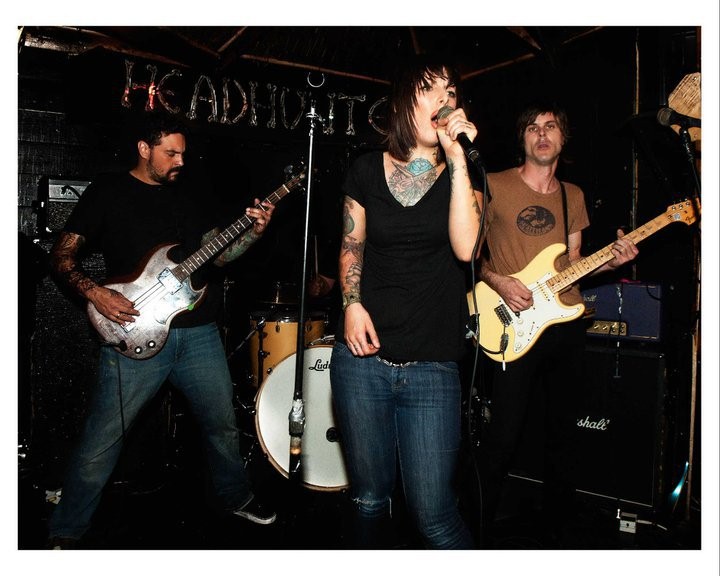 Craziest onstage mishap?
Hot Crush has only been playing shows for the past year. So far, nothing too painful. Fingers crossed. However, when I was 17, I was in a band called Lady Liberty Legs Spread with my best friend. We played fast, punk-rock songs wearing short skirts and lingerie. The night before our first show, we decided to spray paint our white corsets black. I just remember being on stage and thinking, "What the fuck is that smell?" Kids were covering their faces with their shirts and coughing. The whole room smelled like sweat and paint. It was pretty embarrassing.
***********************************************************************
Metal Dave Productions and 2Fast2Die.com would like to thank Natchet Taylor for his LAF talents, help and patience (you rule, brother!), Red Eyed Fly, Heath MacIntosh (for rolling the dice), Kim Glessner (aka "Wildflower"), MC Truth and, of course, each and every member of New Disaster, the Flash Boys, the Valentine Failures and Hot Crush. Your music and friendship knocks me out!